I frequently visit Google Finance, but the graph on the home page always confuses me.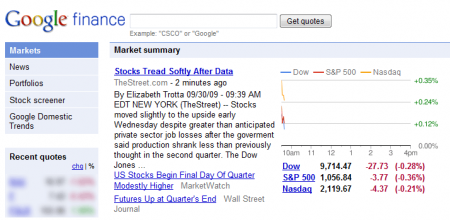 For the graph, there are two keys, the one above with colored lines and the one below, indicating percentage and numerical changes.
Why not combine the two:
And only have one key. It seems like a huge improvement for a company that loves simplicity.